Is your ring not fitting on your finger already? all you need is a few knock!
The Ring Enlarger is a simple & efficient tool to stretch rings or band to fit your size, all without cutting & resoldering any metal!
Just insert your ring into the Ring Enlarger and set it to the size you desire, give it a few knocks and you will have a perfectly fitting ring on your finger again!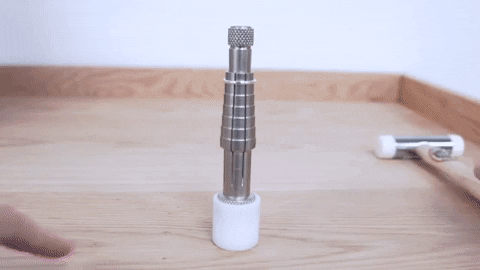 Features:
Easy to Use, Do Not Need To Cut & Resolder Ring
Minimal Effort to Enlarge & Stretch Ring
Made of Strong & Durable Alloy
Includes: